Star coral-Green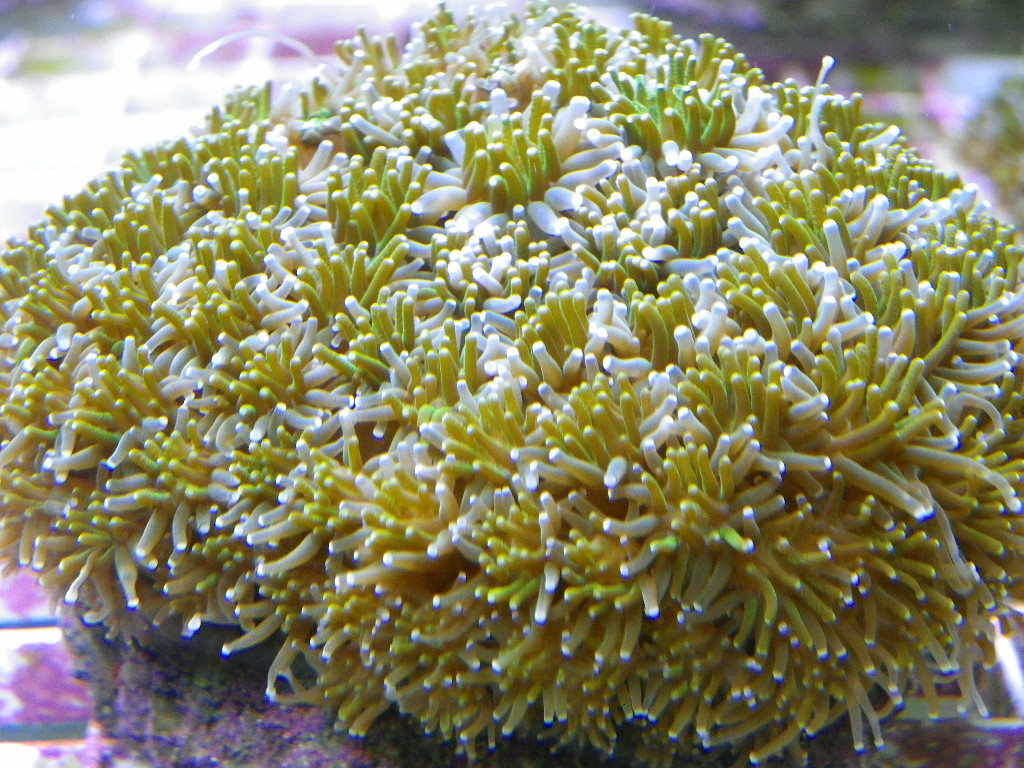 Item number: VAR06

Scientific name: Galaxea sp.

Price: $20.00

Number in stock: 4


Donated to us in 2011 (Thanks Frank Koten). Nice green SUPER-fast growth excellent beginner coral. Throws long sweeper tentacles keep clear of other corals to prevent serious damage. Fastest LPS growth coral we have by far.

Sold on our fragger stones.

PO4. 0.01-0.10
Nitrate. 0.25-3ppm
Nitrite 0
Salinity 1024-28
Magnesium 1350
Calcium 400-450ppm
Lighting. Medium - Very high (Ours are 120w LED @ 30cm brighter green at higher levels)
KH 8-10DKH
Feeding. Target feed ground fish, mysids, brine shrimp and prawns.
Propagation. Asexual divisions.