Cluster coral-Metallic green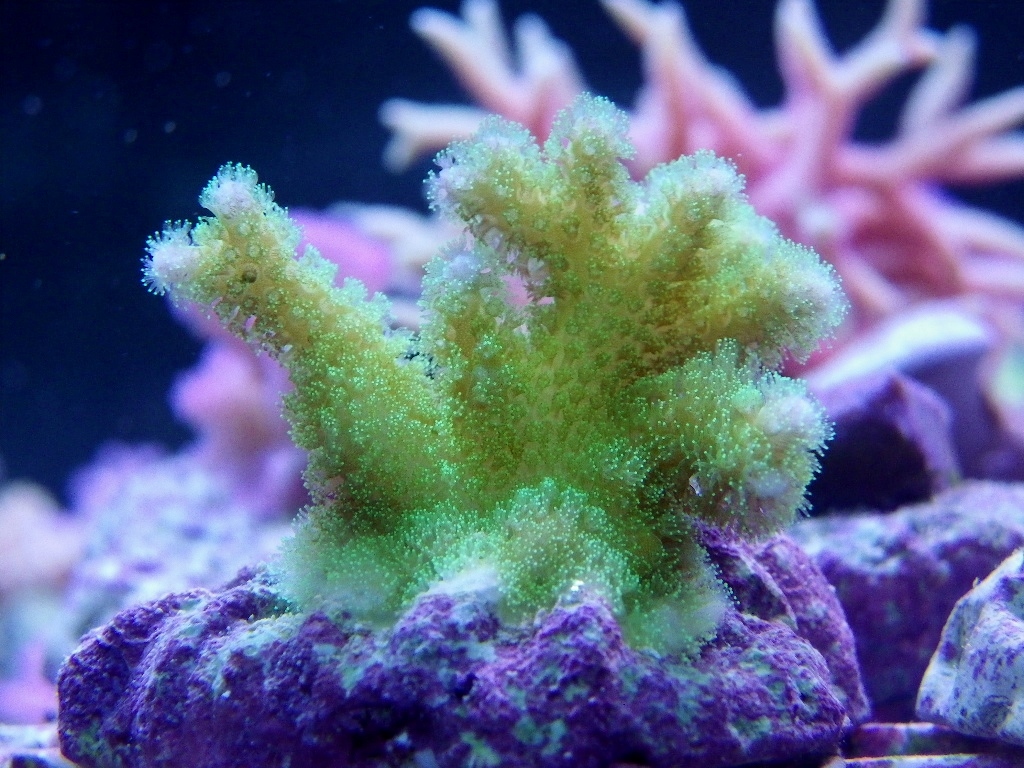 Item number: SPSB01

Scientific name: Pocilliopora damicornis

Price: $23.00

Number in stock: 43


Originally collected by us 1999 from the Dampier Archipelago, since then it has been sexually produced from planula settlement now completely new generations from the original wild collect colony.

Sold on ceramic fragger stone.

Excellent beginner SPS tolerates a wide variety of conditions and flow great colour even under lower lighting and higher nutrient levels.

PO4. 0-0.10
Nitrate. 0-20ppm
Nitrite 0
Salinity 1024-28
Magnesium 1350
Calcium 400-450ppm
Lighting. Med - very high (Very adaptable, ours are 120w LED @ 40cm)
KH 8-10DKH
Feeding. Not essential but for faster growth target feed live artemia.
Propagation. Asexual divisions can easily be taken from the mother colony, larger well fed colonies will sexually reproduce from planula settlement within the aquarium.