Acro-Purple table top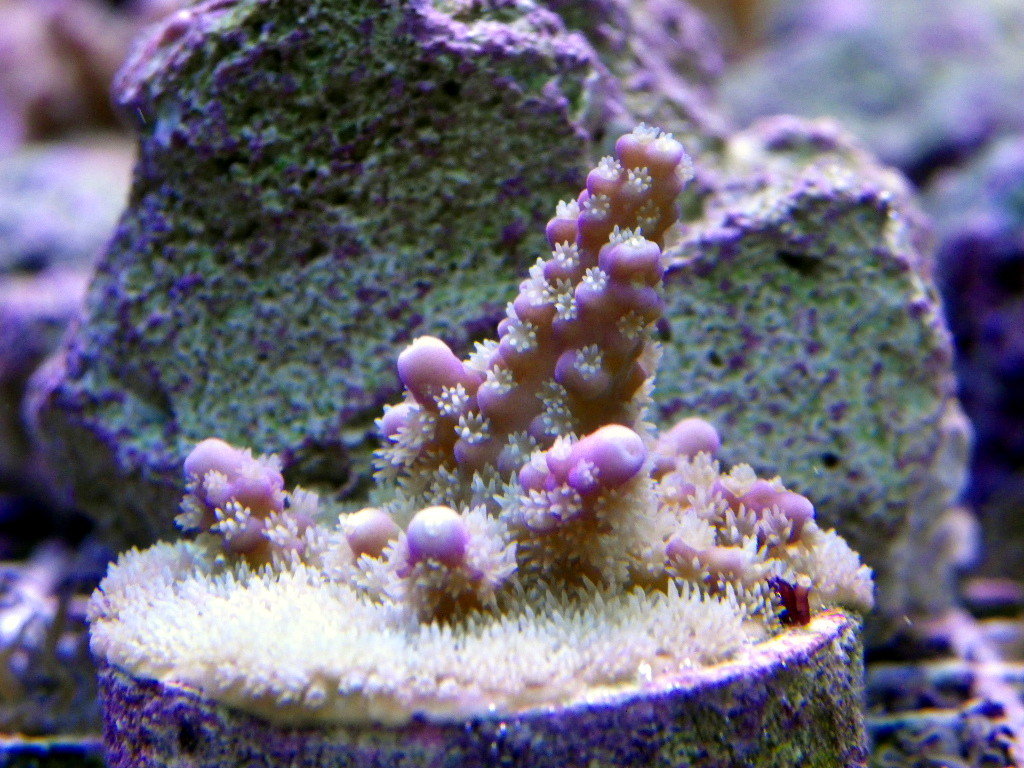 Item number: SPSB07

Scientific name: Acropora sp.

Price: $25.00

Number in stock: 3


Vigorous growth Acropora forms clustered table top shape. A good starter sps coral more hardy than most. For brighter colours potassium levels should be at 400ppm and low phosphates Purchased cairns Marine

Sold on ceramic Fragger stone

PO4. 0.02-0.06
Nitrate. 1-3ppm
Nitrite 0
Salinity 1024-28
Magnesium 1350
Calcium 400-450ppm
Lighting. Med - very high (Ours are 120w LED @ 40cm)
KH 8-10DKH
Feeding. Snow storm feeds to tank at night and amino acid supplementation.
Propagation. Asexual divisions can easily be taken from the mother colony.