Blue Staghorn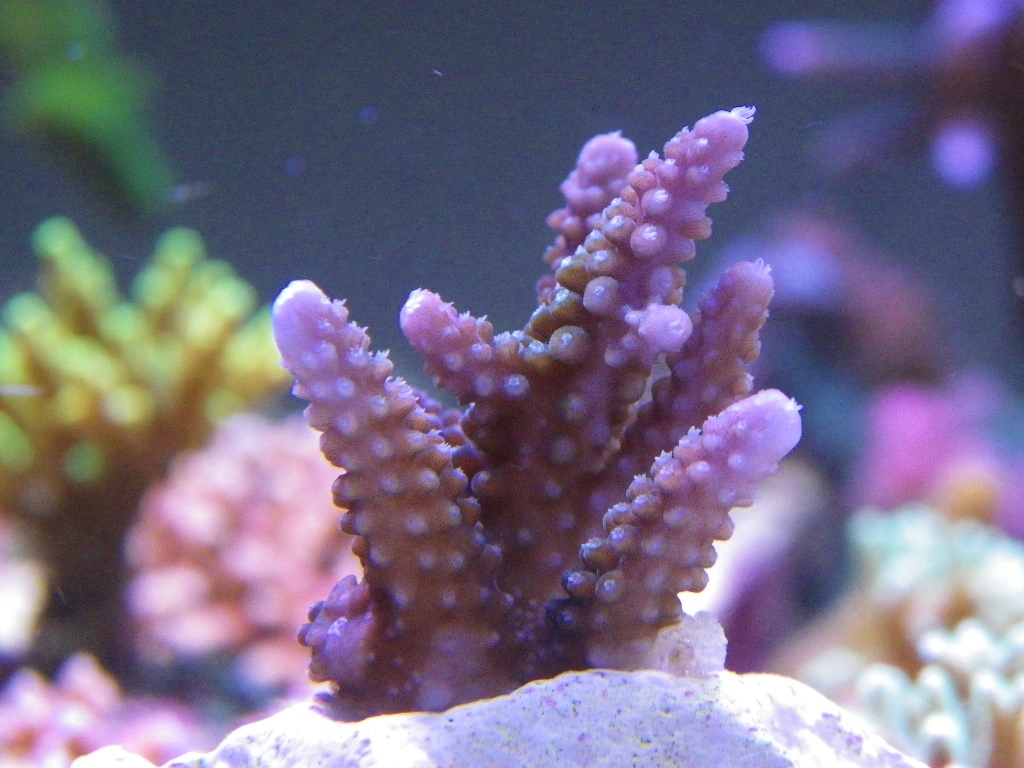 Item number: SPSB02

Scientific name: Acropora sp.

Price: $26.00

Number in stock: 13


One of our signature corals iconic for its suitability for aquariums. Original brood stock collected by us in 1997 6m clear water out from Angel Island, Dampier Archipelago WA. We spotted the bright blue colour while driving along in the boat turned back and dived down to check it out. This is the bluest stag we have ever seen in the wild. Good beginner SPS easy to keep colour and will tolerate less than perfect conditions.

Sold on ceramic coral fragger stone.

Typical staghorn exhibiting fast growth with long branches. Requires moderate to high water flow.

PO4. 0.01-0.10
Nitrate. 0.03 ppm
Nitrite 0
Salinity 1024-28
Magnesium 1350
Calcium 400-450ppm
Lighting. Med - very high (Very adaptable for a staghorn keeps color easily, ours are 120w LED @ 40cm)
KH 8-10DKH
Feeding. Not essential but for faster growth target feed live artemia.
Propagation. Asexual divisions.